News

Expect 1st Ramadhan on Thursday 17th May 2018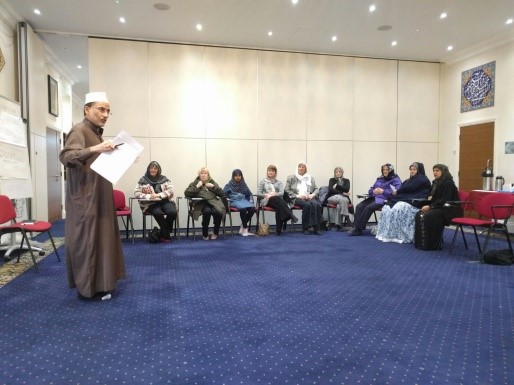 The Denmead Church Study Group, led by Rev. Favid Lindsay, visited Al Mahdi Centre on Monday 25th April 2016. The aim of the visit was to meet local Muslims and to hear something of what it means to be a practising Muslim in Britain today - the joys and the trials.
Sheikh Fazle Abbas Datoo and Rev. Bruce Deans conducted a joint seminar on faith and beliefs on 29th February and 1st March 2016. Read on for more.
The Denmead Study Group, lead by Revd. David Linsay, will be visiting Al Mahdi Centre on Monday 25th April 2016 from 7:30pm. Join us in sharing the joys and trials of being practising Muslims in Britain today.
In response to the shocking and horrifying attacks on innocent victims in a multitude of countries witnessed in this month, the local Muslim community issues a statement of solidarity with the victims of terror attacks around the world, regardless of country, race, religion or political ideology.