News

Text 'MAHD11 £5' to 70070 to donate to Wessex Jamaat and make a difference today.

Normally marriage seminars are aimed at the 18-30yr old age bracket but this one has a unique twist in that it involves a much wider age group INCLUDING the parents of those youth who want to get married.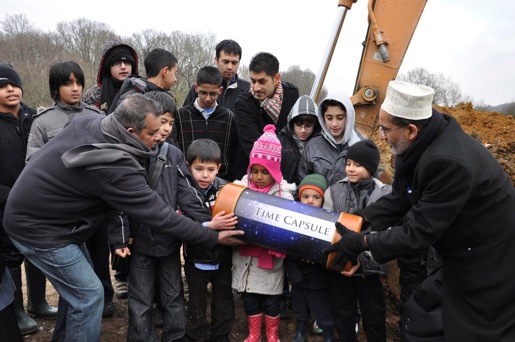 Bihamdillah by the blessings of Ahlul Bayt a.s. the aspirations of members of the Wessex Jamaat for the New Al Mahdi centre are now drawing to reality.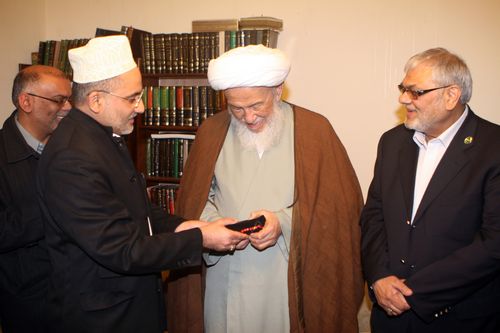 Wessex Jamaat was honoured to accompany the President of the Council of European Jamaats, Dr. Husein Jiwa and mu'mineen from various jamaats to pay a courtesy call on Ayatullah al Udhma, Sheikh Muhammad Ishaq al Fayyadh on Wednesday, 2nd March, 2011 in London.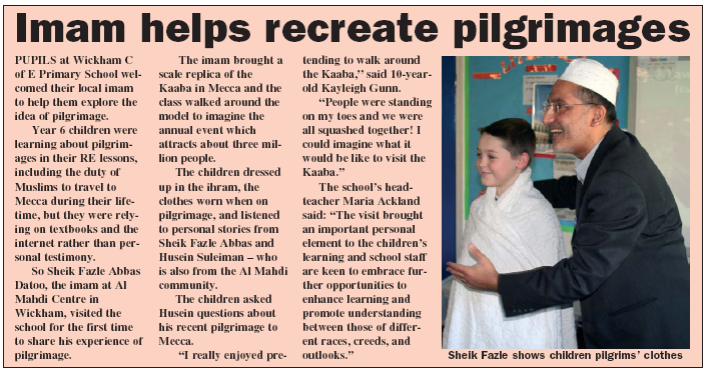 PUPILS at Wickham CofE Primary School welcomed their local imam to help them explore the idea of pilgrimage.