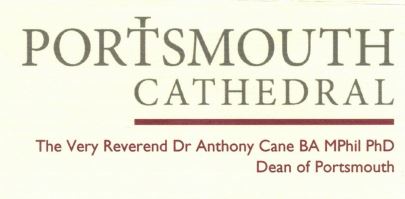 Dear Sheikh Fazle Abbas,

I am delighted to send greetings to you and your community as you celebrate the Eid ul Fitr festival. I know it is a time of great joy as you come to the end of the holy month of Ramadhan and end your fast. I send greetings from the congregation at the Cathedral and pray for you and all your community at this time.
It has been a difficult year, and I am so pleased that despite the lockdown we were still able to hold the annual meeting between our communities in January, albeit on Zoom. It felt even more important than usual to share experiences and to continue to learn from one another.  I look forward to our communities meeting together in the Cathedral next time, as we continue to build on the good work of the past, and strive for a better future.

May God bless you in whatever way you are able the festival this year.
The Very Reverend Dr Anthony Cane
Dean of Portsmouth