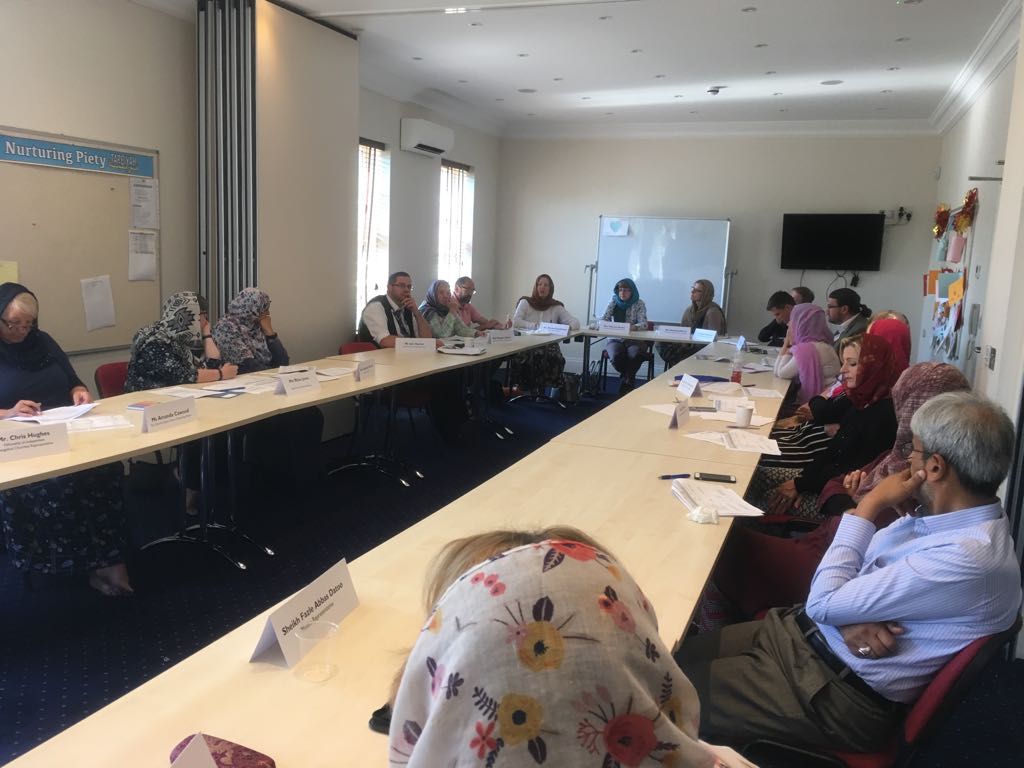 Wessex Jamaat was privileged to host a meeting of the Hampshire Standing Advisory Council for Religious Education (SACRE) at al Mahdi Centre. In addition to having the meetings at the Winchester County Council it is the practice of SACRE to hold one meeting in a year at a venue of one of its members by invitation. The SACRE meeting held on 26th June, 2018 was attended by members including Councillors, Hampshire County Inspector/Adviser RE, history & philosophy, General Inspector/Adviser RE and representatives of the various groups composing the Hampshire SACRE.
View photos from the day HERE!
In a letter of appreciation commending on the hospitality, Cllr Roz Chadd, Chairman of Hampshire SACRE, stated, "The hospitality we experienced was wonderful and allowing SACRE members to have a tour of the Centre is something that will stay with them. I personally was amazed at what you do for the local community and how the layout of the Centre can be adapted to meet the various needs of the community.I believe that is important for SACRE to hold their meetings in places of worship, in this summer's case at your mosque, and very beneficial, as it provides us with a greater understanding of the faiths which are represented on our SACRE. Thank you so much for your kindness and fantastic hospitality. It was very much appreciated."
The hospitality support provided by Sister Nazznin Hooda and Br Mahmood Hooda is greatly appreciated.
Sheikh Fazle Abbas Datoo who is a SACRE member on both Hampshire County Council and Portsmouth City Council commented, "As a Shia Muslim organisation, the benefit of al Mahdi Centre having representation on SACRE serves to make a visible presence on the RE horizon, promote community cohesion and ensure that Islam receives the recognition it deserves as an integral faith in the British society."
Wessex Jamaat had earlier been able to host a meeting of Portsmouth SACRE on 11th March, 2015.
ÂÂÂ 
ÂÂÂ